50+ Generation Co-housing: Property for sale in Turre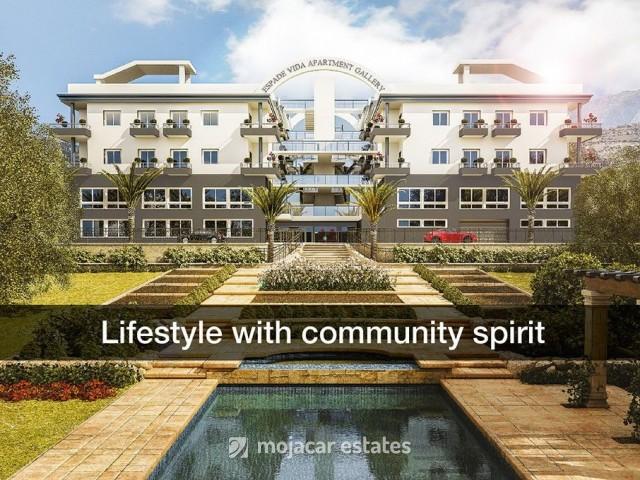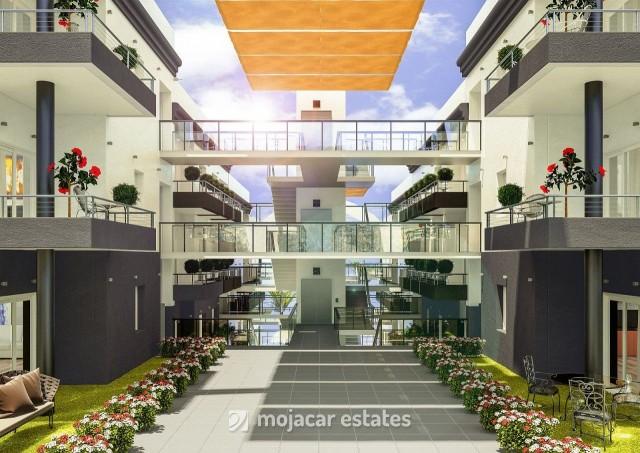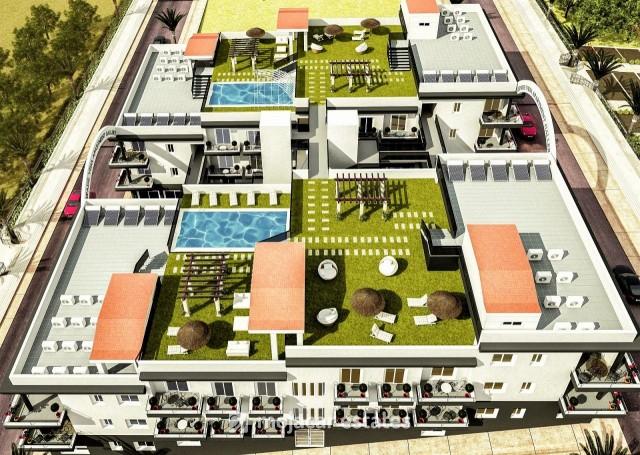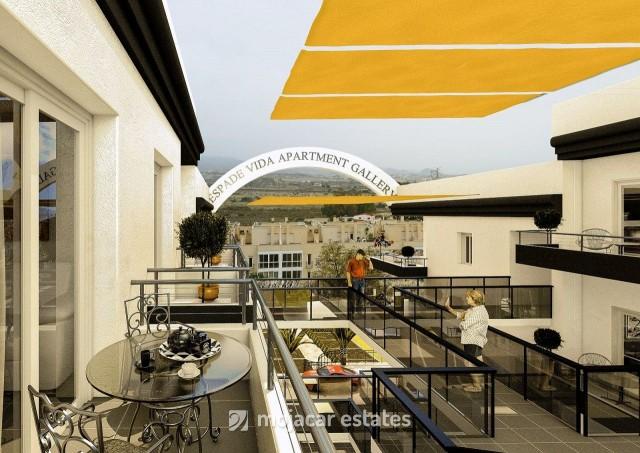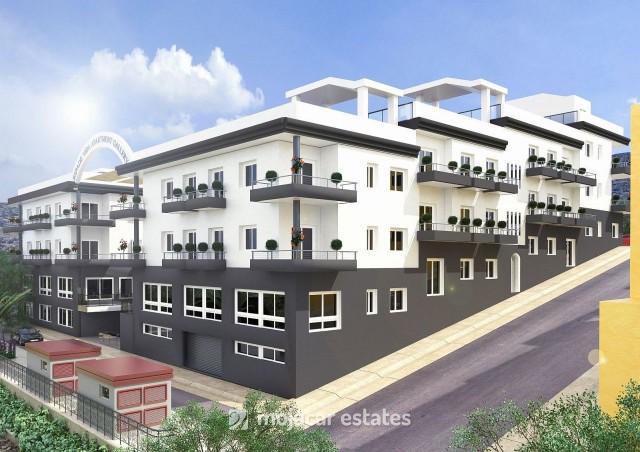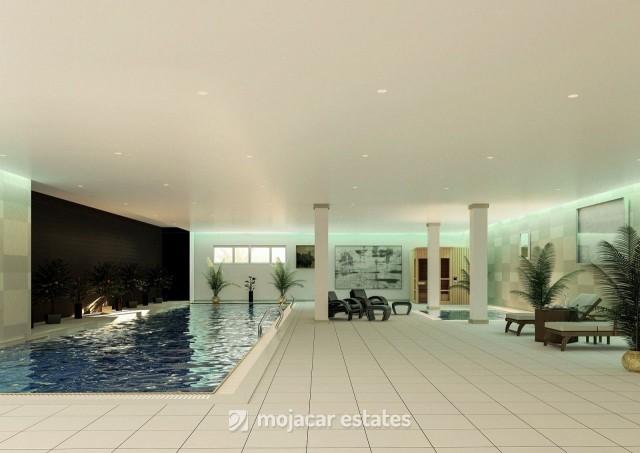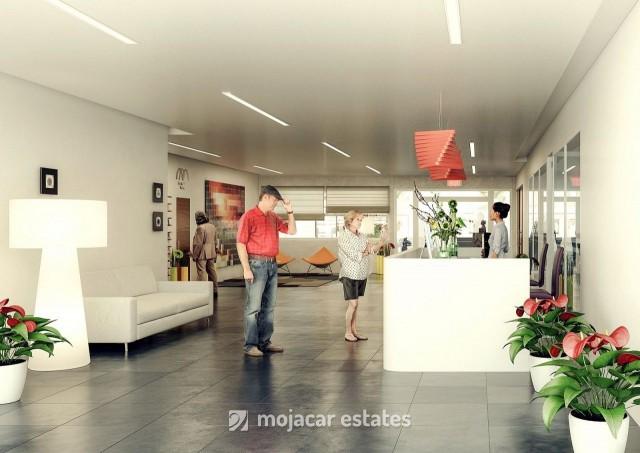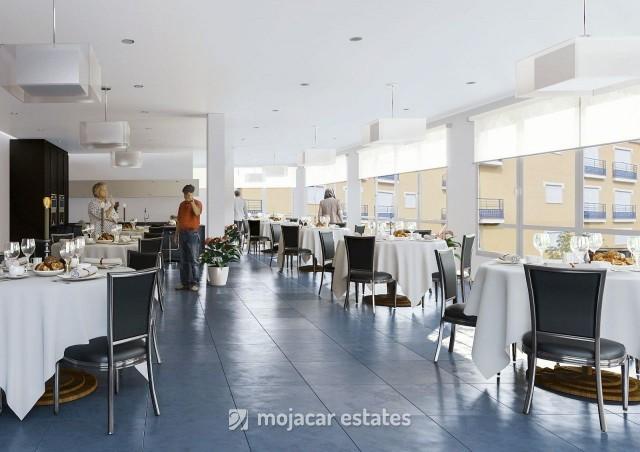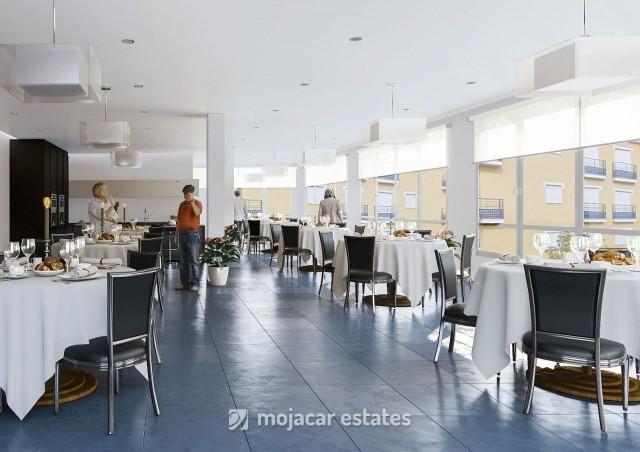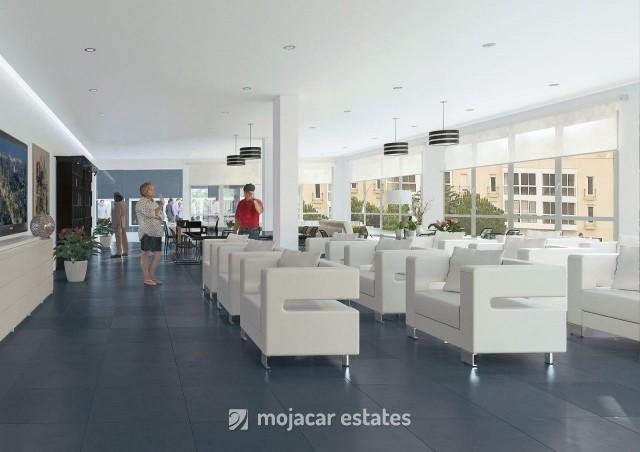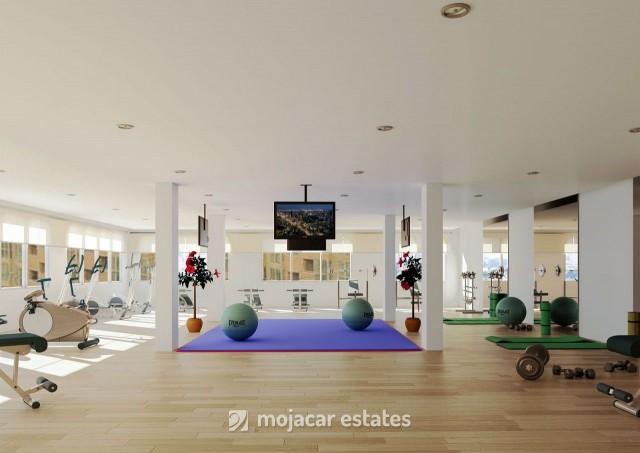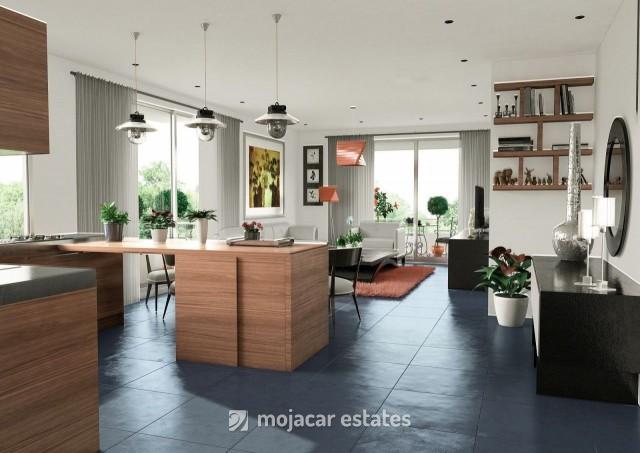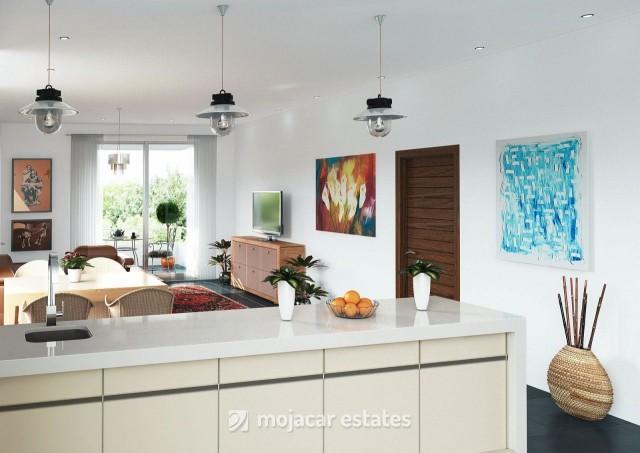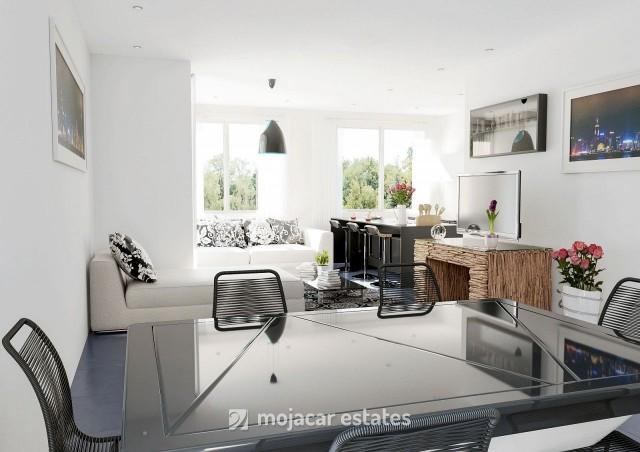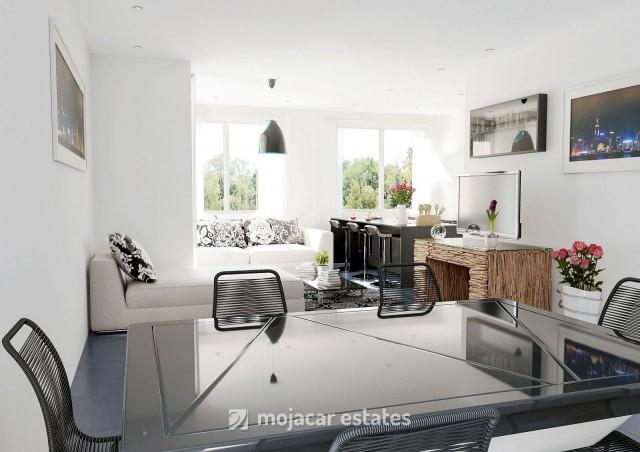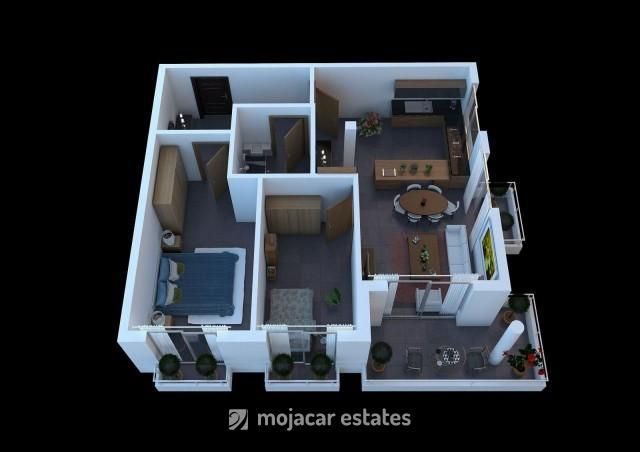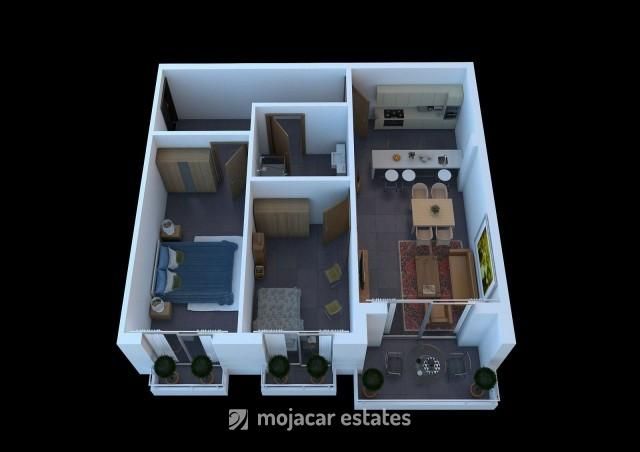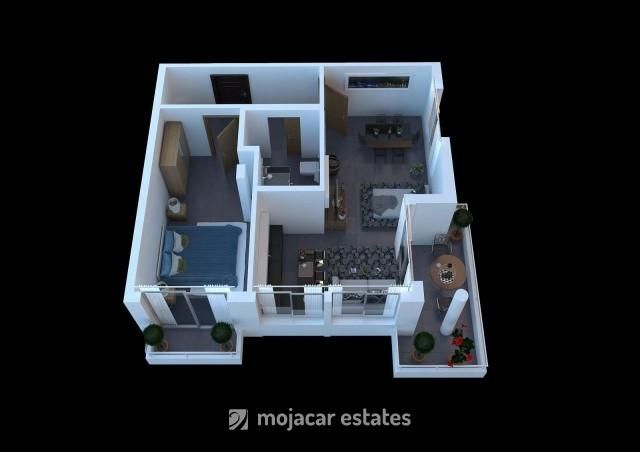 Description
Lifestyle apartments with a community spirit!

Moving to a different country is a very big and life changing step. That doesn't, however, stop it from being the ultimate dream of a lot of people.
If you happen to be one of those people, you've probably always imagined that perfect, picturesque view of living a comfortable life in a country overflowing with sunshine, palm trees, and beautiful beaches. What often withholds people from taking that step to a life of complete relaxation, is the uncertainties that come with such a big move. You may find yourself pondering over questions relating to the new environment, language barriers, local facilities, needed official documents, long term healthcare, and meeting new people. The Espadevida project is here to stop you from wasting your energy contemplating over the factors that prevent you from living the life you've been dreaming of.
Espadevida focuses on the individual needs of people, and will help you with the process of starting a new life. We don't offer just the option of purchasing/renting a property, we offer you the option to be part of a relaxed, modern lifestyle that is adaptable to your wishes and necessities.
We're completely aware of how difficult it can be to leave your social life behind, and therefore give you the opportunity to meet your future neighbours long before the actual move –we're realising this through our online Club Forum. You'll meet people with the same interests and mindset, whilst gently adapting to the Spanish way of life, one day at a time.
There are many uncertainties in life, but we will try to make your new lifestyle as comfortable and easy going as possible, by providing the possibility to hire any service you need- from daily healthcare to masseurs and hairdressers- the options are countless!

Espadevida consists of a modern multifunctional gallery building with 44 apartments. It is comfortable and has protected private community areas and various Club services, for a lifestyle with community spirit at the Costa de Levante -in Turre, near Mojácar, just 8-10 minutes from the coastal villages with charming beaches. Have a look on our Espadevida Website: https://www.espadevida.com

The apartments consist of either 1 or 2 bed bedrooms between 45 m² and 60 m², with the possibility to combine them to a 3 bedroom apartment. The complex is designed for people who like to live independently in their private homes, but at the same time prefer to live in a harmonic neighbourhood - sharing facilities regarding safety, comfort and lifestyle services- occasionally exchanging help when needed.
The community elements of this new lifestyle will be as follows:-
Spa, heated indoor swimming pool, gymnasium, beauty/medical treatment rooms, reception with Club Manager, large communal lounge for meetings, activities, games, TV etc., fully functional self-catering kitchen and large dining/function room, lift, communal roof terrace with 2 swimming pools and open and shaded terracing.

Special introductory offer for the first 6 Gallery Apartments to be sold:
1 bedroom apartment: 71.000€
2 bedroom apartment 95.000€

When the introductory offer has finished, the normal sales price will be:
1 bedroom 77.000€
2 bedrooms 101.000€

Underground parking spaces and store rooms are available as an optional extra on a first come first served basis, as follows:-
10 underground parking spaces with a store room for the price of 8.000€ /parking space store room
12 underground parking spaces for the price of 4.500€ per underground parking space.

All prices +10% VAT + registration fees, notary, lawyer (approximately 2-3% ) plus 1,5% stamp duty (subject to change)

The price does not include a kitchen. There will be pre-installation for central heating, pre-installation for air conditioning and wall insulation with sound proofing (sound proofing will be on the exterior perimeter walling of the property).

If this concept is something you'd be interested in, read more on the Espadevida website: https://www.espadevida.com

or just contact Rebecca Graham in our office.
Mortgage calculator
Add to shortlist
50+ Generation Co-housing — #ME 1449
Apartment for sale in Turre, Almeria
Under Construction
From €71,000 ~ £62,125 *
Special Features
Comfortable Club Apartments
Heated indoor pool
Gymnasium
Sauna and Spa
2 Summer pools on the roof terrace
Communal dining room and self catering kitchen
Communal lounge/TV/Meeting room
Lift
Wheelchair friendly
Central heating pre-installed
AC/H pre-installed
Contact us
All fields are required